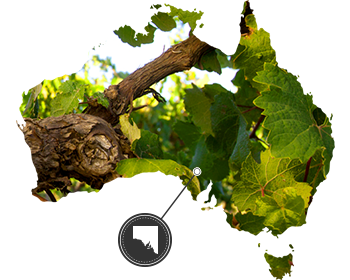 South Australia
Home to the oldest vines in the country, and no less than 18 wine growing regions, South Australia accounts for almost 50% of Australia's wine production. The Barossa Valley, McLaren Vale, Langhorne Creek and Coonawarra are well known for their world class reds, with Adelaide Hills, Clare Valley and Eden Valley praised for their exceptional Chardonnay and Riesling.
Autumn and winter rainfall was above the long term average. Rain stopped abruptly in early August with nothing more than light showers observed throughout spring. A significant rainfall event in January revitalised vineyards and gave vines a much needed boost throughout veraison. Mild days coupled with cool nights provided optimal ripening conditions, resulting in high acid retention within the grapes, with even and steady sugar accumulation over the ripening phase.
This wine is made using a two stage fortification method synonymous with the Penfolds Vintage Fortified style. The first spirit addition arrests fermentation, fortifying the wine, and captures the rich fruit flavours and aromas. Parcels that show exceptional vintage characteristics then undergo a second, more precise spirit addition. A specially selected spirit accentuates the 'House Style' and enhances the wine's complexity, depth and richness.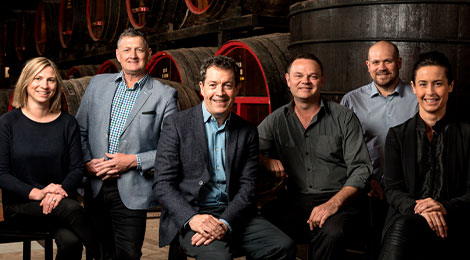 The Penfolds Team
Key to the success of Penfolds has been a lineage of visionary winemakers. There have only ever been four Chief Winemakers at the helm of Penfolds – Max Schubert, Don Ditter, John Duval and Peter Gago, each a custodian of a rich winemaking tradition that goes back for more than 170 years.
Our current Penfolds winemaking team has more than 100 years between them as Penfolds winemakers. They are constantly refining and improving their work, whilst honouring the winemaking techniques of their predecessors.